How appropriate that Christmas falls on a Monday this year. Christmas has become something in our time that seems to fit best on the "weekend." Monday mornings are dreaded by many as the start of another week of work and routine, with the next weekend being so far away. Sacrifice does not really excite us, and the many comforts associated with Christmas try to shield us from the reality of suffering. But the manger will not allow us to escape this reality. The birth of Jesus marked the beginning of the only sacrifice that could make all things new, so rejoice with us as we reflect on the unspeakable glories we remember this Monday…
A census called to measure greatness in man's most powerful kingdom
The pregnant virgin with her betrothed journey from their home Nazareth, or "Nowhere"
To the city of Israel's royal hope for everlasting rule, still with no king enthroned
Until the Child laid aside eternal greatness and was laid in a feeding trough
And grew to hold in His own arms those He called the least of these
Until He opened His arms to be lifted up, cursed, and killed on a tree
And broke the seal of death through resurrection victory
From the trough to the tree and to the throne above
Heaven's hosts declared peace, favor, life and a promised return
To those in fields and faraway lands who came and knelt
To those who lifted their heads from their nets and were left looking into the sky
Waiting for the King's return while following Him as sent ones to the least of these
To receive one such child…the One holding…and the One sending
Merry Christmas,
Mark, Kristin, Caleb, Jacob, and Rachel Coté
Director of Discipleship and Development, Kids Alive Peru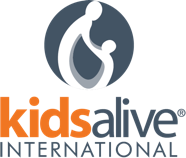 mark.cote@kidsalive.org
kristin.cote@kidsalive.org
www.kidsalive.org
www.kidsaliveperu.org
Click here to partner with our family through support of Kids Alive, which sustains our missionary service. Click here for prayer requests related to our family and service. Click here to receive e-mail notifications of new posts on our Glordinary Goings blog.
Our mailing address:
Apartado 25
Pucallpa, Peru
Comments
comments