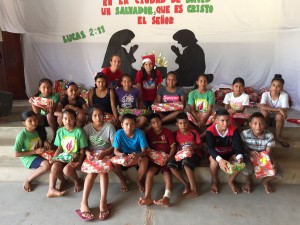 In 2018 we have encountered many challenges in the ministry, but God's grace has answered each one. So we close 2018 and open 2019 by giving thanks for a few of the many gifts of this season.
We give thanks for the children in Kristin's music class who continue to discover music while growing in their own confidence. The video clip and picture of the parents in the audience come from the Care Center's Christmas program.

IMG_4052 from Mark Cote on Vimeo.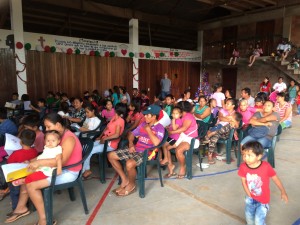 We give thanks for the perseverance of a mom with a child in our program who recently got married. W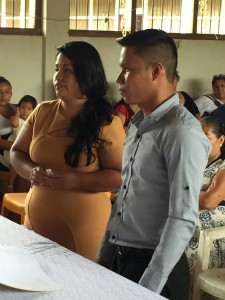 e had the privilege of standing as witnesses for their mass ceremony at the local municipality, where thirteen couples got married! As the bride explained to us, the paperwork process and costs involved present major obstacles to people marrying, so a lot of determination was necessary to obey God in this way.
We give thanks for three graduates from the Care Center who have each spent about 8-9 years growing up as participants in this program. Mark had the privilege of speaking at their graduation and encouraging each one with a word from Isaiah 61.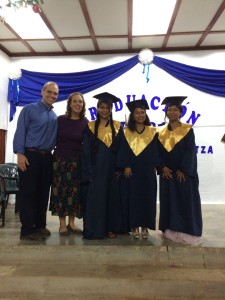 We give thanks for the children pictured from our Care Center who graduated from local school's elementary and will begin secondary in March 2019.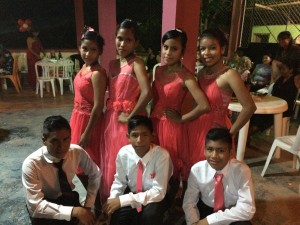 We give thanks for the Care Center staff who continue to grow in their capacity and commitment to provide kingdom care for children and their families who have been traumatized. Our family attended the staff luncheon to close out the year, where each member received a gift in recognition for the way they give of themselves through this ministry.
We thank God for sending the Bachman family to visit and for how He has worked in their lives, which encouraged us and also helped out with the many activities of the season.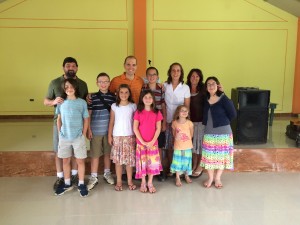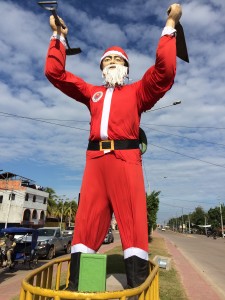 We give thanks for a festive Peruvian culture which reminds us of the season since the constant heat and humidity of the jungle makes for a different feel to Christmastime.
We give thanks for childlike anticipation and wonder when receiving gifts, like on display in this video clip of the second half of the kids in the Awana program opening their Christmas gifts. In the photo they are holding up the letters to thank their friends in California who provided the gifts.
IMG_4036 from Mark Cote on Vimeo.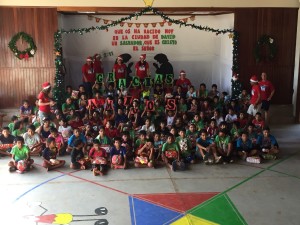 We give thanks for the opportunity to attend a Christmas Eve feast at the Orchard Children's Home, where children were dressed as royalty in their new outfits to celebrate the birth of King Jesus.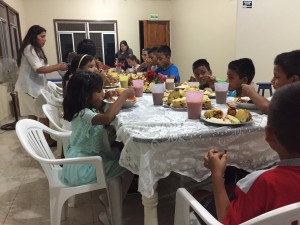 We give thanks for our church Torre Fuerte and the growing children's ministry there. Chocolatadas are big in Peru as Christmas gatherings with hot chocolate and panetón (Peruvian fruit bread). Our family had fun at a chocolatada at our church.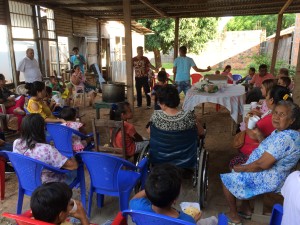 We give thanks for those who gathered at our house for a time to sing the carols by candlelight.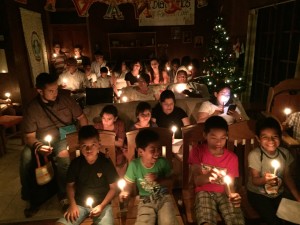 We give thanks that Christmas arrived as a day of rest for our family, where we gathered around our table and enjoyed a special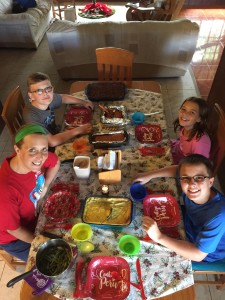 meal prepared by Kristin (ham loaf/ham balls, potato filling, green beans, Nana Coté's homemade applesauce, and turtle cake).
From our family with yours, may we continue to announce the good news of the kingdom of God into a New Year!
New Year's blessings,
Mark, Kristin, Caleb, Jacob, and Rachel Coté
Discipleship and Development, Kids Alive Peru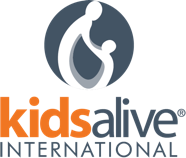 mark.cote@kidsalive.org
kristin.cote@kidsalive.org
Click here to partner with our family through support of Kids Alive, which sustains our missionary service. Click here for prayer requests related to our family and service. Click here to receive e-mail notifications of new posts on our Glordinary Goings blog.
Our mailing address:
Apartado 25
Pucallpa, Peru
P.S. And we give thanks for this "Shadow" in the water…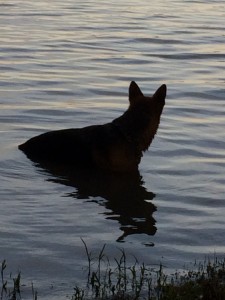 Comments
comments