KA Peru's new Country Director recently commented, "I'm sitting here smiling about the success of the last few days."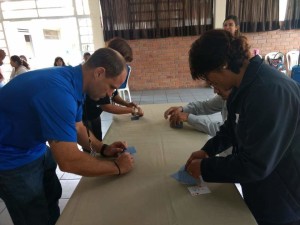 Dan Anderson referred to the completion of three days of Trauma Competent Caregiver training that occurred in Lima, Peru. The training itself equips caregivers to connect with children who have traumatic backgrounds, leading to their long-term healing and wholeness. The organization Back2Back provided the training in Spanish through two excellent Guatemalan facilitators. In addition, a Ministry Director from Kids Alive Guatemala joined the team of facilitators to bring her expertise from years of experience as  a psychologist. Around a dozen leaders from KA Peru received the training so that they can train staff, families, and community leaders country-wide.
Compelled by hope, Latin American leaders equip Latin American caregivers to connect with abandoned, abused, and vulnerable children—sounds like the kingdom of God!
Through the Apostle Paul spending two years teaching about a dozen disciples in Ephesus, Luke reports that "all who lived in Asia heard the word of the Lord, both Jews and Greeks" (Acts 19:10). Epaphras was one of Paul's disciples in Ephesus, and Epaphras took the gospel to Colossae. I imagine Paul writing with a smile the opening of his letter to the Colossian church: "We give thanks to God . . . since we heard of your faith in Christ Jesus . . . just as you learned it from Epaphras, our beloved fellow bond-servant, who is a faithful servant of Christ on our behalf, and he also informed us of your love in the Spirit" (Col 1:3–8).
We ar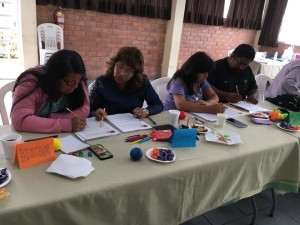 e smiling a lot these days as we greet the dawning of a new day in the ministry of Kids Alive Peru. Peruvian leaders have been empowered and are being equipped to lead the rescue, redemption, and restoration of broken little lambs into the flock of our Good Shepherd. Alongside of the new Country Director, a five-member Leadership Team has been established consisting of each Site Director:
Andahuaylas (Friends of Peru Children's Home)
Lima (Oasis of Manchay School and Care Center)
Lima (Juniper Tree Children's Home)
Pucallpa (Orchard Children's Home)
Pucallpa (Mission TEC Care Center)
The Country Director and each of the Peruvian Site Directors benefit greatly from the involvement of each one's wife. Together, these couples are strong leaders and full of wisdom. The formation and function of this leadership team is one of the healthiest indicators of the present condition of KA Peru's ministry and its future.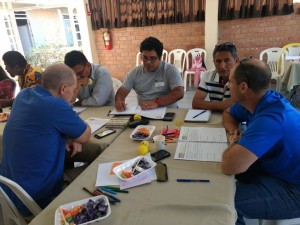 In addition, three influential and key posts have been filled with Peruvian leaders for the effective administration of KA Peru:
Director of Development
Attorney
Administrator of Finance
The Director of Development has already made significant impact in recruiting and on-boarding mature staff to key positions in KA Peru Children's Homes. He also continues to make in-roads with in-country funding and the development of KA Peru's network among churches, government agencies, and churches. KA Peru's Attorney is very skilled with a passion for child protection. His influence has been significant to strengthen the ministry to pursue justice on behalf of the kids in our care. Such justice is critical for keeping families together and even re-unification. The Administrator of Finance is experienced and has already given indication of the positive impact she will bring to the in-country financial processing of the ministry. Each of these positions represents a significant commitment and step forward in the mission of KA Peru.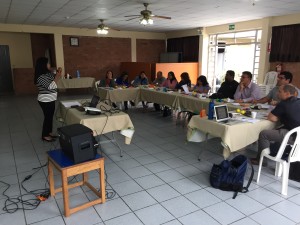 In the jungle ministries outside of Pucallpa, we see the KA Pucallpa staff rising up to move forward with confidence and integrity, emboldened to pursue this mission in the following ways:
A relentless pursuit of justice for abused children.
The formation of a therapeutic team of Christian psychologists and social workers to equip and help implement trauma-informed care.
An outreach to keep families together in the communities where we work.
This smile over the ministry comes not without sadness. Painful decisions and the realities of children suffering trauma ensures that grateful smiles are tear-filled smiles. Such smiles occurred recently in the stories of a couple mothers and their daughters who have participated in the ministry Pucallpa's Care Center.
KA Peru's Attorney and Development Director came to Pucallpa to speak about child protection as a heart commitment and as part of the core of who we are and how we minister to a surrounding community that is anything but safe for children. Following their joint session, KA Peru's Country Director stood and spoke just a few minutes. With this speech, he symbolically drew a line in the sand, and made it clear that serving children and their best interests is what this ministry is about, as a response to our Lord Jesus and the Father who sent Him. He invited all to renew their commitment to the core of this ministry, and for any not on board, he kindly, but firmly, told them that they would need to move on. A mother who was in the audience immediately left that meeting and went to the local authorities to report abuse in her home that she and her children have suffered for years. She and her daughter arrived at the local law enforcement office just as another mother and daughter involved in the ministry for many years were leaving, having just reported similar abuse in their own home. Mothers and daughters courageously reporting husbands and dads with the sobering reality that conviction could send these men to prison. These steps are monumental and counter-cultural. We believe it is a direct reflection of the purpose for KA Peru's existence—a relentless pursuit of justice for children, and what we can expect more of as God grants favor upon the care and justice offered to broken families in this ministry.
As to be expected, the kingdom of darkness resists the advance of the kingdom of Light. Please pray for our family and those leaders mentioned in this post along with their families, that our stewardship of this responsibility might remain excellent and honoring of our King for the sake of the kids in His embrace. Many pioneering forms of missions exist on the earth today, and one such expression includes Kids Alive Peru's relentless pursuit of justice for children who have suffered abuse—a kingdom culture that runs counter to a surrounding cultural stronghold that covers up abuse with shame and fear.
For us, it has been a privilege to play a part of the painful but joyful process of re-structuring, renewing, and releasing the ministry in Peru as described in this letter. God's favor is not something we take lightly, and with it comes a special responsibility to steward it well. A lightness and clarity and peace have settled onto this ministry through the trials we have faced over the past year. Like Paul sending the gospel into all of Asia (which included the start of the Colossian church) through the group of disciples he taught in Ephesus, our family moved to Peru with the vision that Pucallpa would become our Ephesus. So we continue to hand over our jobs and empower our Peruvian brothers and sisters in this ministry, so that the good news might welcome children and families into the kingdom of God throughout Peru. We invite you to give thanks with us, through tears, with a great big "Colossian smile."
Cheerily,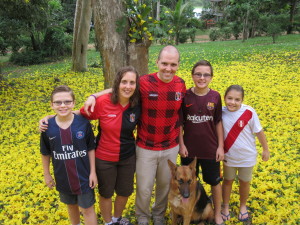 Mark, Kristin, Caleb, Jacob, and Rachel Coté
Discipleship and Development, Kids Alive Peru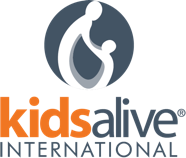 mark.cote@kidsalive.org
kristin.cote@kidsalive.org
Click here to partner with our family through support of Kids Alive, which sustains our missionary service. Click here for prayer requests related to our family and service. Click here to receive e-mail notifications of new posts on our Glordinary Goings blog.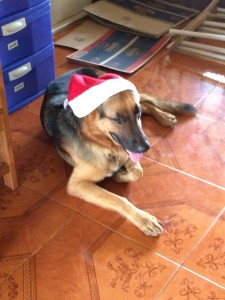 Our mailing address:
Apartado 25
Pucallpa, Peru
Comments
comments