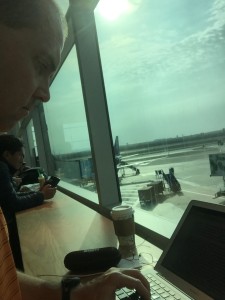 Sometimes doors close. As I write this blog, the plan was for me to be settled into a hotel in Bonito, Brazil, resting and preparing for a large conference that begins tomorrow, where I would have had the privilege to address around 1000 child welfare officials and workers in Brazil with the hopeful message of trauma-informed care, including some of our own family's story of loss and redemption with our daughter, Victoria Grace.
However, I write this blog from a counter looking out at the runway at the Lima airport, awaiting an evening flight back to Pucallpa. The door to this trip closed yesterday, when I was boarding my original flight from Lima to Brazil. As I handed over my ticket, I was stopped and told that I did not have a visa – a pre-arranged requirement for US citizens to travel to Brazil. Shock led to determination and tirelessly knocking on "that door" through every option available to me.
After the better part of two days in the airport, which began with an online application for this visa and continued with an overnight in Lima, an early morning to the Brazilian embassy in Lima, and finding my way to stand-by on three successive flights scheduled to depart for Brazil; yet a few hours ago I received notification that my online application was cancelled for a technicality (because the date I needed it was today). As each "knock" remained unanswered, I found myself increasingly deflated. The depth of disappointment reflects my strong desire not to disappoint others, and of course, I cannot help but think of the multitude of children that will be impacted through this conference in Brazil.
Instead of speaking before a thousand, yesterday I was able to share her story with an Argentinian lawyer at an airport restaurant, who approached me asking about my "Walk to Remember" shirt. It turns out she serves vulnerable mothers and their babies who have suffered violation through childbirth practices. This lawyer, moved to tears at her own trauma, but committed to helping others facing similar plights, pledged to honor Victoria's life in a tangible way at an upcoming event within her realm of influence. Then today at the airport once again, a man from Spain invited me to sit at his table in the overcrowded  food court. He lives in Peru and has children in Indiana and Connecticut and Spain. His eyes welled up as he expressed how our work with Kids Alive Peru moved his heart, and how grateful he was to receive information about our family and the ministry of Kids Alive Peru. He asked if it was religious work, and I gladly replied that it is a Christian organization. Ministry to the downtrodden still reflects how Jesus walks the earth proclaiming His kingdom.
Whether of human agency, a spiritual conflict, or Divine intervention (or a combination of all of the above), this door closed to travel to Brazil. I am deeply disappointed. Closed doors sting. How I wish I could have quickly moved right past this and found a way to open it. Kristin and I both noted that the numbers of those responding to our update about this trip seemed uniquely high, so we knew that many were in prayer. Is it possible that the door closed precisely as an answer to those prayers? May my faith be strong enough to trust in the redemptive purposes of our God, especially with something that can so easily be dismissed as simply a human oversight.
Just because this door slammed shut suddenly, literally stopping me in my tracks to board the plane, I take courage from the following reality which we have recently reflected upon as a family, proclaimed boldly to service teams from California, Lancaster, and shared with a Shipibo congregation near where we live in Peru. Simply put, the door opens for the King of Glory:
"Lift up your heads, O gates,
And be lifted up, O ancient doors,
That the King of glory may come in!"
It's a command, not a question. This door opens not just for anyone, but the King of glory.
"Who is the King of glory?
The LORD strong and mighty,
The LORD mighty in battle…
The LORD of hosts,
He is the King of glory. Selah." (Psalm 24)
Yesterday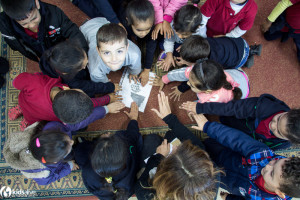 was Kids Alive International's Global Day of Prayer, observed by all the ministry sites around the world. In this picture, children in Lebanon were praying for Peru. With all their heads and hearts bowed, one child lifted his head. As soon as I saw this picture, a message leaped into my own heart that we would lift our heads. While glimpses continually appear of the battle before us, may we rest (Selah) in the arrival of the King of glory, announced through this intercession of His children in another land.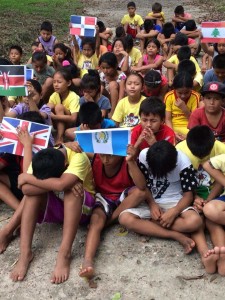 In Peru, some of the children were likewise lifting their hearts to the King of glory on behalf of the nations. Vulnerable children praying for the nations…what a powerful display of how strong and mighty in battle is our King of glory!
There is no closed door that stings more than death. The Old Testament prophet, Hosea, announced this sting as a judgment on Israel for their idolatry: "O Death, where are your thorns? O Sheol, where is your sting? Compassion will be hidden from My sight" (Hosea 13:14b). Then he brutally depicts the devastating closed doors to come upon this nation, with warnings that "their little ones will be dashed in pieces, and their pregnant women will be ripped open" (Hosea 13:16b). However, this closed door of death will once again open to those abandoned and broken.
Hosea looks to the day when God's people will no longer trust other kings or themselves for their deliverance:
"Assyria will not save us,
We will not ride on horses;
Nor will we say again, 'Our god,'
To the work of our hands;
For in You the orphan finds mercy." (Hosea 14:3).
Fatherless children receiving mercy still stand as testimonies of the hope of the King of glory's triumph over death. Centuries later, Paul's prophetic perspective fully answers the questions first posed by Hosea about the sting of death:
"The sting of death is sin, and the power of sin is the law; but thanks be to God, who gives us the victory through our Lord Jesus Christ. Therefore, my beloved brethren, be steadfast, immovable, always abounding in the work of the Lord, knowing that your toil is not in vain in the Lord" (1 Corinthians 15:55-58).
If you find yourselves facing a closed door. Be not discouraged. There is no closed door as painful as death, and the King of glory is victorious, as evidenced in mercy received by the fatherless, and the resurrection hope that compels them to pray to their King of glory on behalf of others…that He might enter!
May our doors open to the King of glory!
Mark, for Kristin and the kids
P.S. We are very grateful for the recent visit from Lancaster County Christian School's Senior Class, and their trip leader, Uncle Timothy!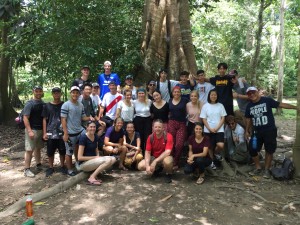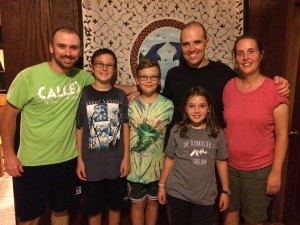 Discipleship and Development, Kids Alive Peru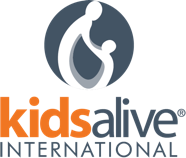 mark.cote@kidsalive.org
kristin.cote@kidsalive.org
Click here to partner with our family through support of Kids Alive, which sustains our missionary service. Click here for prayer requests related to our family and service. Click here to receive e-mail notifications of new posts on our Glordinary Goings blog.
Our mailing address:
Apartado 25
Pucallpa, Peru
Comments
comments