[Pictures and highlights from our last weeks in Peru appear at the end of this post below the salutation].
We close our time in Peru with the Apostle John's concluding response to Revelation of Jesus Christ and promise of His coming (Rev 22:20):
"Amen. Come, Lord Jesus."
Admittedly, these words in the past have rolled off our tongues in a dutiful manner. After nearly five years in Peru, they now rise out of our hearts both in longing for His kingdom not yet come, and delight in His kingdom already come. What has changed to move these words from duty to a cry and celebration from heart? We have.
We cry out for the Holy Spirit to come, because we have moved out of our comfort zone to enter into the trauma of others, a place where our only hope comes with the Comforter's presence.
We cry out for our Savior to come, as He did more than a week ago to deliver one of our directors who faced three masked men pointing guns at his head, at night and while away from a ministry site.
We cry out for our Creator to come as the earth continues its groaning, recently shaking here in the Amazon Jungle for about three minutes and measuring 8.0 on the Richter scale.
We cry out for our Strong Tower to come and provide refuge for a refugee family fleeing for their lives, who arrived safely in their new community this past week.
We cry out for our Prince of Peace to come and end the violence typified by the midday shootout in town this past week.
We cry out for our Healer to come and "preach the gospel to the poor . . . proclaim release to the captives, and recovery of sight to the blind, to set free those who are oppressed . . ." (Lk 4:18).
When we were expecting our daughter Victoria Grace, God spoke to us that He would heal her on His terms. In our years living and working in Peru, God has also healed us on His terms. This has meant deeper freedom so that we can love freely by sharing with others the peace of His presence with us.
Not only do we cry out for our Lord's appearance to rescue and redeem, we celebrate the restoration in His coming "to proclaim the favorable year of Yahweh" (Lk 4:19).
We celebrate our Shepherd's coming to rescue forgotten little lambs as protected and honored royal ones in His kingdom's flock; like once evident with a little boy in one of KA Peru's children's home who had misbehaved, and when asked by a house dad what he needed, the child replied, "I need a father."
We celebrate our Father's coming to continually entrust us with the gifts of our own children, and specifically the milestone of Caleb's graduation from 8th grade this past week.
We celebrate our Light's coming to illuminate our place among the Lord's redemptive family formed from the nations, from PA to Peru and everyone in between who has received us and walked with us as sent ones in His kingdom's way.
We celebrate our King's coming to equip Peruvian leaders and staff through a visit from Kids Alive Guatemala's Country Director and lead social worker this past week, preparing a growing KA Peru team to work more effectively for family re-unification and justice for kids.
We celebrate our Bridegroom's coming to receive His Bride, the Church, and specifically our local congregation in Peru, Torre Fuerte, a family with whom we have learned and labored together; where one week ago a dear lady and Sunday School teacher stood-up from her wheelchair amidst her students for a picture—an answered prayer that Jacob could not wait to tell us right after it happened; and where Mark finished teaching through Revelation on our farewell Sunday yesterday, focusing on the Apostle John's conclusion, "Come, Lord Jesus."
So from our hearts we cry out for and celebrate His coming, knowing Him as our all in all, the One who fulfills the Old Covenant and makes all things new. In Him we playfully rejoice in the New Covenant of a New Creation, as citizens of a Garden-turned-City that fills the New Heaven and New Earth with His presence!
We learned yesterday how Rachel has focused recently on a word given to her by a visiting service team member and friend: Hope.
"Amen. Come, Lord Jesus."
Waiting with and for Immanuel,
Mark, Kristin, Caleb, Jacob, and Rachel Coté (more pictures below!)
Discipleship and Development, Kids Alive Peru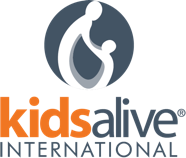 mark.cote@kidsalive.org
kristin.cote@kidsalive.org
Click here to partner with our family through support of Kids Alive, which sustains our missionary service. Click here for prayer requests related to our family and service. Click here to receive e-mail notifications of new posts on our Glordinary Goings blog.
Caleb's 8th grade graduation from South American Mission Academy: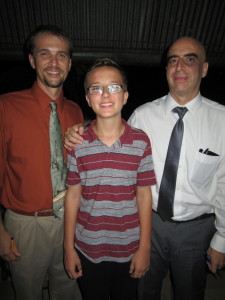 Jacob and Rachel with their teachers:
Interns from Azusa Pacific University: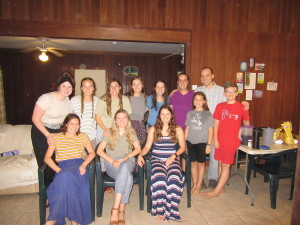 Final days of going to school barefoot (notice the footprint next to the truck):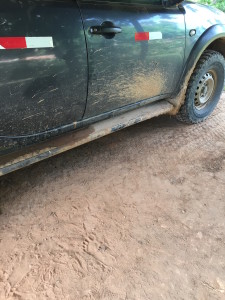 Kristin's Awana group: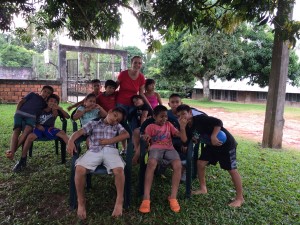 SAM Academy's Beauty and the Beast: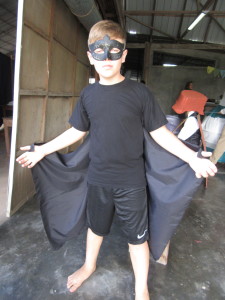 A vision team from South Texas Christian Home: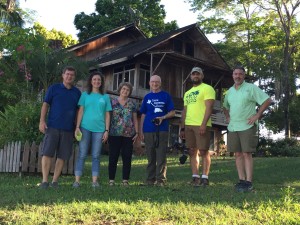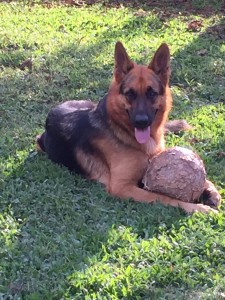 Shadow will live with another missionary family that he knows very well:
A visit from our language teacher from our first months in Arequipa, who is a pyschologist and will soon be the leader of our new therapeutic team country-wide!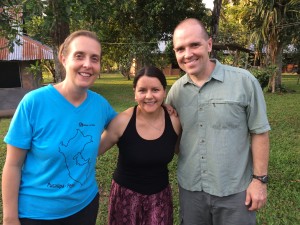 A special farewell from our Torre Fuerte church family:
Giving our truck to the Care Center:
See you later, friends!
Comments
comments