[
Be advised that this post contains a very disturbing yet miraculous story
]. Eleven years ago this morning, we heard our newborn daughter cry. Piercing and penetrating, Victoria Grace's cry signaled a miracle. Despite a "birth defect not compatible with life," her cry declared that she was alive. But her cry also pointed to her grave condition. Due to the deformation of her head and brain, her cry sounded different, a reminder of her approaching death. Victoria's cry was life and death, and our King heard.
A few weeks ago, in a rural community where Kids Alive Peru has a Care Center ministry, a girl around eleven years old walked home from a local store. Along the way an adult from the village picked her up to take her home, but she soon realized he was not taking her to her house. He took her to a remote hill in the community under the cover of darkness in order to abuse her. But she cried out, and she kept crying out.
A neighbor lady heard her cries coming from the secluded area, and she grabbed her flashlight and went out in search for the source of the cry. But her flashlight was small and always dim. When she approached the uninhabited area from where she heard the cries, suddenly her flashlight became like a bright spotlight, illuminating the area and helping her find the girl. This miraculous light allowed her and other neighbors who joined the search to rescue the girl and apprehend the man, stopping the abuse before it occurred.
The neighbors handed him over to the authorities. He awaits justice. The flashlight became dim again, neither a bright light before nor after those miraculous moments. But the Light continues to shine in the darkness. Kids Alive's Care Center ministry reflects the Light and response of the King by coming alongside this girl and others on the journey toward healing from the shadow of death. This girl now seeks the restoration of justice from the traumatic abuse attempt through Christ-centered therapeutic and trust-based care.
Victims of abuse cry out at different times and in different ways. When they cry, our King hears. Though for many the darkness and destruction of their trauma drowns out the hope of Him hearing with shame and fear. To rid a community of generational patterns of abuse and deception seems impossible. Sometimes a cry represents our only response and what we can help others do. Yet a cry for the King makes the impossible possible.
Our mission as Victoria's parents has been to hold her in life and in death, giving voice to her cry for the King's victory by His grace. As missionaries with Kids Alive International, we also support children by preparing them to cry out. The cry itself is not justice. Justice is delivered by the King who hears and rescues, redeems, and restores. May we continue co-laboring to cry and keep crying out for the King.
For His victory,
Mark, Kristin, Caleb, Jacob, and Rachel Coté
Discipleship and Development, Kids Alive Peru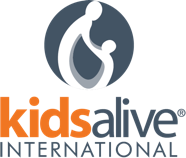 mark.cote@kidsalive.org
kristin.cote@kidsalive.org
Click here to partner with our family through support of Kids Alive, which sustains our missionary service. Click here for prayer requests related to our family and service. Click here to receive e-mail notifications of new posts on our Glordinary Goings blog.
Our mailing address:
Apartado 25
Pucallpa, Peru
Comments
comments