Construction is underway on the next house at The Orchard Children's Home! (Thank you to our friend, Stephen Lewis, for this video. Perhaps some of you who live on the west coast might want to meet Steve, because he is now the KAI West Coast Rep).
The Orchard – new home construction. from Perfect 10 Productions on Vimeo.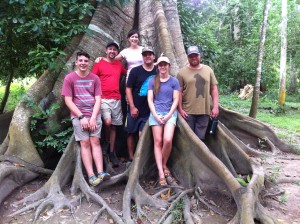 At the beginning of October, we were blessed to host a team of good friends from Rock Harbor Church in Orange County, California. Their church provides Christmas gifts for all the children in our AWANA program, and during their visit, we also had a large birthday party for a number of the kids, including Rachel and Jacob. Wait until you hear this group sing!
IMG 0195 from Mark Cote on Vimeo.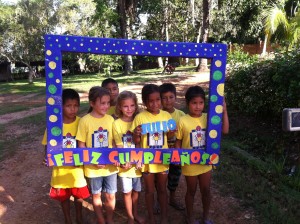 The end of October also marked the end of another year of outreach through our sports program, Calichines. Hundreds of people from the community filled the court on our Mission TEC Care Center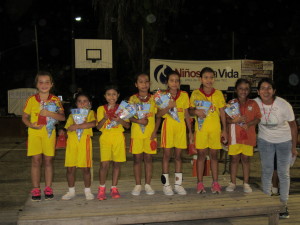 campus each Saturday night for exciting games. Rachel's team finished 2nd after losing in the final in penalty kicks. We thought you might enjoy viewing Rachel's pre-game stretching routine. Sticking with the Rachel theme, check out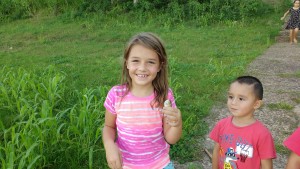 her first catch while fishing, which she gave to Shadow as a snack.
MVI 0695 from Mark Cote on Vimeo.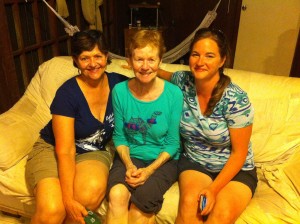 We also hosted a vision team of three nurses with Northwest Outreach. This group learned a lot about the significant opportunity to serve families through our programs in providing some education, resources, and helping with basic care.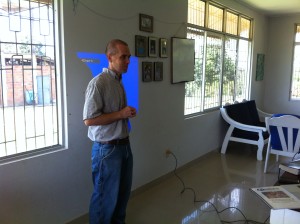 Mark and Kristin spent each Monday morning in October providing training for the team at The Orchard Children's Home, including the new incoming Director of the Care Center. This training series with material from KAI focused on Caring for The Needs of the Caregivers.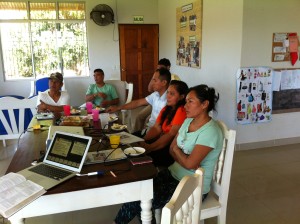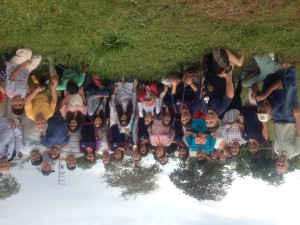 We continue to take steps to extend the reach of our ministry into other communities. With the visit of a team of 30 from Arequipa, we hosted a special event our Orchard Children's Home, that included children from the local state orphanage as well as a Catholic children's home. One of our favorite scenes in a movi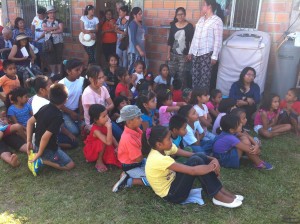 e comes from "The Inn at Sixth Happiness," when refugee orphans finally arrived at their city of destination after an unimaginably difficult journey. They are welcomed into the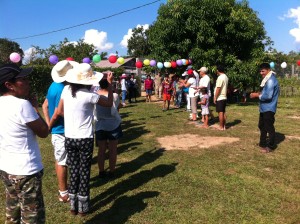 city with cheers from its residents. When the abandoned children from the children's homes arrived at The Orchard for this event, the team formed a tunnel and cheered for them as they entered. It provides another glimpse on earth of what Jesus described as "all of heaven rejoicing."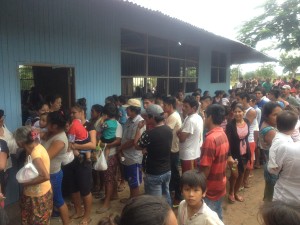 We also took a trip to a community where our ministry has some established relationships. (As you
can see in the video near the end of this post, the trip there had some very harrowing moments after a night of rain). It was a very special visit in this community, where we invited the community to place their trust in the Lord, and we distributed needed food and clothing as well as some toys for the many children there. One of our st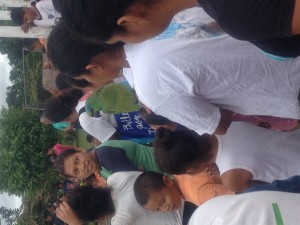 aff members serves the community as a missionary, and he continues to prepare those in the church there to serve others. (Check out the parrot perched on the shoulder of one of the onlookers).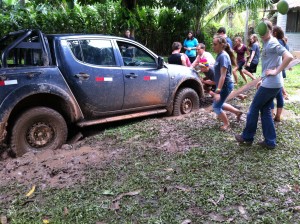 The jungle rains have been arriving, and with them come some incidents of getting stuck and navigating through the mud (thanks to our teammate, Fredi, for driving the dangerous stretch at the bridge in the video at the bottom). Also, Kristin and Jacob were able to free this owl that got stuck outside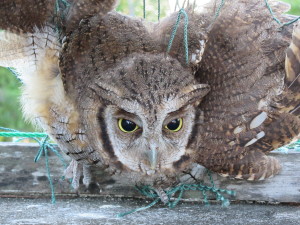 our house in the net surrounding the court.
IMG 0263 from Mark Cote on Vimeo.
IMG 2264 from Mark Cote on Vimeo.
Looking forward together,
Mark, Kristin, Caleb, Jacob, and Rachel Coté
Missionaries of Discipleship and Development based in Pucallpa, Peru
www.kidsaliveperu.org (see the most recent post that we wrote)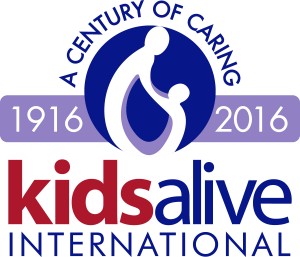 Click here to partner with our family through support of Kids Alive, which sustains our missionary service. Click here for prayer requests related to our family and service. Click here to receive e-mail notifications of new posts on our Glordinary Goings blog.
Our mailing address:
Apartado 25
Pucallpa, Peru
Comments
comments