The tables in our homes are regularly set for meals, then cleared and cleaned, before being set again for the next meal. It is a constant and often ordinary routine. Perhaps for this reason, table fellowship remains one of the most formative contexts in the kingdom of God. Jesus focused on people through His table fellowship, and we are compelled by hope for that day when we will be seated with Him at His table in a new heaven and new earth. Kids Alive Peru, in the Andes Mountains (Andahuaylas), the Amazon Jungle (Pucallpa), and the Pacific Coast (Lima), continues to provide "table service" through its children's homes, care centers, and educational programs…because of our hope in Him – all-year-long. Celebrate with us the faithfulness of God, whose presence makes it table "fellowship;" and whose mission provides places for "royalty" around His table, from "the least of these" who have no such place in a fallen world.
In November, the senior class choir from Lancaster County Christian School shared this message through a song, "Love Like This." In this video (see lyrics below), they sang (under the direction of Mrs. Jenna Hege) in the new dining facility at the Kids Alive Care Center in Pucallpa, where God's love is served all-year-long.
IMG_1016 from Mark Cote on Vimeo.
"Love Like This" by Jennie Lee Riddle & Jason Walker
Make me wise to walk this earth, gentle like You, Father, Joyful like a child, secure.
Make me brave to speak Your words; give faith that beckons miracles.
Make me pure and wholly Yours.
I want to be like You.
I only want to be found faithful.
Lord, make us able to represent You well.
I want to bring the children to Your table, the only place where they will know love like this.
There's nothing better than love like this.
Give me grace to not offend. Nor let me miss the moment.
Give me eyes to read the hearts of men.
Inspire hope to risk again, and take chances for Your Kingdom.
I choose today to spend my life with them.
As freely as I have received You, I will give You…
This song expresses the heart of OUR family's "table service" in the kingdom of God through Kids Alive Peru. We want to invite you to follow another blog, for which we share responsibility with some of our missionary team members throughout Peru. It highlights the many servers, dishes, and "royal" little ones that surround the tables of Kids Alive Peru:
By God's grace, may this table fellowship that we share together continue to be glorious in its ordinary goings, all-year-long.
At His service,
Mark, Kristin, Caleb, Jacob, and Rachel Coté
P.S. You might enjoy playing "Where's Rachel?" with the "Gracias Amigos" photo on the most recent post on the Kids Alive Peru blog!
Missionaries of Discipleship and Development based in Pucallpa, Peru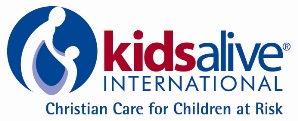 Click here to partner with our family. Click here for prayer requests related to our family and service. Click here to receive e-mail notifications of new posts on our Glordinary Goings blog.
Our mailing address:
Apartado 25
Pucallpa, Peru
Comments
comments