As we prepare for Thanksgiving with a renewed vision to daily offer our lives as a sacrifice of thanksgiving, some practical words from Paul provide guidance. He writes to the Roman believers about the path of honor in God's kingdom. In Romans 12:9, he exhorts them to return to return to the limits of what is good and cling to it. They must turn from evil to cling to the good. This exhortation portrays the positive vision for repentance. To repent means pursuing that which is good, and holding fast to it…at all costs. Repentance requires a turning away from evil, all that is not good. We must return to a life limited to what is good. In reality, such a "limited" life lasts forever.
In one of my favorite Charlie Peacock songs, "William and Maggie," this couple reflects on the uninspiring state of their mid-life existence. They comment to one another, "It seems we've suffered one too many dreams of things that weren't so bad; it's just they were never things that we could trust." Then they ask themselves: "Are we still pretending they're enough?" We could ask ourselves the same question. Are we still pretending that "not-so-bad" dreams, and the lifestyles that accompany them, are enough for us? To cling to the good means laying hold of what is ultimate, of what lasts, and therefore, the only One who is good. If we cling to Him, we no longer control our lives. We cannot cling to Him and hold onto anything else.
Paul concludes his thought on clinging to what is good and honoring one another with a command to practice hospitality. He links such hospitality with contributing to the needs of others. Interestingly, in shame and honor-based cultures, hospitality ranks at the top of valued behaviors, with a lack thereof viewed as a grave omission. We rarely approach hospitality as a moral issue in our guilt-based culture, nor would we identify a lack of hospitality as an evil from which to turn. Rather than essential for life and godliness, we can see hospitality as secondary, like an extra topping on our ice cream sundae. Perhaps this mindset occurs because we do not ultimately depend on others' hospitality for the basic necessities of life. Such hospitality in Paul's day, and still today in many cultures around the world, was sacrificial for the sake of others. In this way, Paul calls for hospitality in sacrificially contributing to the needs of others as a conclusion to how the believing community should "outdo one another in showing honor."
For this reason, our family's gratitude abounds for the hospitality of both our sending and receiving communities. We could not live in Peru and carry out what God has put on our hearts without this hospitality of others. We depend on it, and He continuously provides for us and others through us because of such hospitality.
We live in a fishbowl here in Peru. We began to live this way before moving here, which has helped us adjust to the fishbowl dynamics of our daily life. In the fishbowl, rest is a requirement for thriving. Busyness diminishes life in God's new creation. The discipline of maintaining margins has a renewed outlook. Instead of an inward focus, restfulness readies us to offer hospitality at any moment, as we depend on others in like manner. Reflection takes priority over entertainment. Relational health within our family and team releases us to focus on others. We are known, and we know others. Being known comes out of a vulnerable process that advances slowly through relational struggles and victories in daily life. As already said, we experienced life along these lines before arriving in Peru, which has certainly helped us be "at home" in our relationships in both places.
Being known is like truly being home. Neither the masses nor mass communication cultivate "known-ness." Like the central part of our house here in Peru, our lives have "screens" instead of solid windows. "Known-ness" flows in and out with ease, whether we like it or not, and at times this encroaches upon our individualistic sense of space and privacy. Interruptions change into opportunities (multiple opportunities have knocked on the door even in the midst of writing this conclusion). We cannot hide, but this applies a healthy pressure to pursue wholeness and integrity in community, or else we cannot last. Because of the proximity of our neighbors and teammates and the needs of others, and the purpose for which we have our being and doing, life in this fishbowl is simple and profound. May this remain true for all of us in all of the places we call "home."
Yet how quickly life leaps out of the fishbowl. Like we encounter regularly as a family, brokenness within and surrounding us constantly bring us to the narrow gate of re-entry to focused faithfulness in the fishbowl. Our way back into the fishbowl is through a sacrifice of thanksgiving. First and foremost, the sacrifice of Jesus Himself opens the way, and His resurrection leads us to return to the good life designed for the garden once again. His perfect and complete sacrifice calls for the sacrifice of our lives for the sake of His presence and mission in His kingdom – the only way to truly live. From silence in the face of human power, to loud declarations as we cry out to Father and carry our crosses, fishbowl faithfulness focuses on the limits of what is good, reaching only for what we hear our Father asking us to grasp.
Fishbowl faithfulness is for the sake of others, and it means not making a name for ourselves in achieving greatness. Instead, it produces fruit that will remain, for generations to come, even for eternity. It is the path of downward mobility, "being" before "doing," and belonging to the Father first and foremost. For outside of the fishbowl lies death and destruction. But within it, life abounds, even beyond its confines to the ends of the earth. The invitation to enter and find fulfillment remains for all those who flounder. This Thanksgiving, may we belong to Him and hear Him clearly in our reflection. By His grace, within the confines of clinging to His goodness in the homes He takes us to, may we freely and daily offer a sacrifice of thanksgiving to Him. Or as Paul so aptly puts it in the very beginning of Romans chapter 12, may we present our "bodies a living and holy sacrifice, acceptable to God," as our "spiritual service of worship."
Questions for reflection:
What dreams in our lives would qualify as "not-so-bad," yet deep down we know they are not enough?
How can we be more "known," and therefore, be more at home in our relationships?
How might a renewed vision for hospitality connect to our sacrifice of thanksgiving?
With thanksgiving,
Mark, Kristin, Caleb, Jacob, and Rachel Coté
Missionaries of Discipleship and Development based in Pucallpa, Peru
www.kidsaliveperu.org (see the most recent post that we wrote)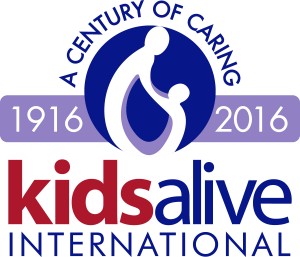 Click here to partner with our family through support of Kids Alive, which sustains our missionary service. Click here for prayer requests related to our family and service. Click here to receive e-mail notifications of new posts on our Glordinary Goings blog.
Our mailing address:
Apartado 25
Pucallpa, Peru
Comments
comments