The expansion underway of Kids Alive's model of care demonstrates God's whole (perfect) love which "casts out fear" (1 John 4:18). The mention of family to a vulnerable child can at once provide comfort or trigger fear. Thus, a model of care developed for the whole child must embrace family. Family represents a child's story. These stories twist and turn with complexity, at some points anchored by connection to a trustworthy family member, and at other points trembling from neglect, abuse, or abandonment. Some children live in the reality but without knowing the details of past chapters to their stories. Kids Alive seeks to piece together a child's past with the beginning of a new chapter marked by peace. Family strengthening represents a significant development in the global strategy of Kids Alive International, one which has just begun.
When we first arrived on the scene as Kids Alive missionaries in 2014, we commonly described KAI's strategy through physical buildings such as children's homes, schools, and care centers. Now we can describe KAI's work as building families, communities, and the systems that support them. We once referred to residential homes more like destinations where many children would spend their childhood until reaching an age of independence. We now seek to make these residential homes a necessary intervention for some on their journey toward a future re-integration or placement within a healthy family.
Similarly, at varied speeds throughout Kid Alive, schools turn toward trauma-informed education that strengthens families; and care centers re-tool to help keep families together by accompanying them through the challenges that threaten to break them apart.
A global wave of de-institutionalization has begun to correct the traumatic experiences of institutionalization, and KAI has responded and committed to strengthening families for children within our reach—aiming for a healthy family for every child. The heart of the matter rests not on governmental laws or organizations uniting in this effort. Nor does it rest on the natural family realities for each child. Rather, the heart of a quest for a healthy family for every child rests on the redemptive family opportunities made possible by our Father.
Where natural family denies safety through the presence of an abuser (substance, sexual, physical, or emotional) in the home, redemptive family offers protective and therapeutic residential care while walking alongside the child and rest of the family through the long and tedious process of trying to remove the abuser from the home and restoring those who remain—in the hope of re-uniting the child to their family setting.
Where natural family denies the possibility of re-integration, redemptive family works to identify and train a foster family to welcome a child into their home.
Where natural family has broken apart or never really knew unity in the first place, redemptive family creates trustworthy connections with a caregiver who remains within the household or extended family.
Of all the questions I (Mark) have ever fielded since joining Kids Alive, one stands out and continues to inspire. A pastor once approached me during a visit to Peru to ask, "Is Kids Alive involved in church planting?" I smiled, and fished for some background to his thinking. I explained that I personally have a pretty creative outlook on how Jesus builds His church as His Father's redemptive family. The pastor likewise smiled and said, "Good, because I am going to say that Kids Alive plants churches!" When we consider how the fallen creation sees loss, death, and destruction through the failures of human flesh, the lies of the serpent, and the oppression of human systems, redemptive family looks to the promise of family built without human hands, beginning with two or three gathered in His name. When a traumatized child connects to a trustworthy caregiver in redemptive family, there are at least two gathered in His name, and He promises to be present. Whether joined by blood or not, redemptive family joins us by His blood and beautifully builds His Body. In this way, family strengthening portrays the Bride making herself ready (Revelation 19:7).
Standing at the crossroads,
Mark, Kristin, Caleb, Jacob, and Rachel Coté
Regional Director, Latin America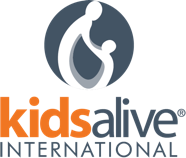 mark.cote@kidsalive.org
www.kidsalive.org
Click here to partner with our family through support of Kids Alive. Click here for prayer requests related to our family and service. Click here to receive e-mail notifications of new posts on our Glordinary Goings blog.
Comments
comments